The Board of Advisors (BoA) is a self-perpetuating organization providing advice and support to ensure the continued strength and integrity of the Institute for Divorce Financial Analysts™ (IDFA™). The BoA is comprised of Certified Divorce Financial Analyst® (CDFA®) professionals and a public member. Members of the BoA draw on their experience and education and give their time and expertise for the benefit of the greater CDFA community. The BoA assists in framing the basic direction of IDFA and monitors the implementation of strategic plans. It also acts as an advocate for IDFA in the financial community, the business community, and the wider public.
For information about the Board selection process, please see the Board of Advisors Nomination and Selection Policy.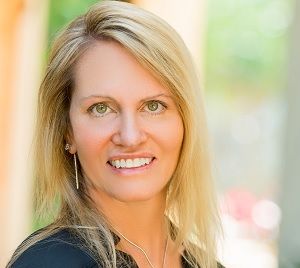 Diane is Principal of Solutions For Divorce LLC, an independent, fee-only divorce financial planning firm serving the North Shore, Merrimack Valley and the Metrowest/ Greater Boston areas. She is an experienced Financial Planner, a collaboratively trained Financial Neutral and a trained Mediator.
Diane currently serves on the Board of Directors for The Divorce Center, Inc. and is their newly elected Co-President. The Divorce Center is a non-profit multidisciplinary organization founded in 1983, dedicated to improving the divorce process and minimizing the impact on the family through public education and professional development. Also serving as Chair of Public Education, Diane piloted and then implemented a monthly divorce workshop for the public, which is now being offered in four locations throughout Massachusetts.
Drawing on over 25 years of life and work experience, including her own divorce, Diane helps her clients navigate the complex financial issues they are faced with during the divorce process. Determined to make a difference and change people's lives, Diane ensures that all her clients understand their own unique financial situation so they can make informed decisions throughout the entire divorce process. Diane's ability to empathize and relate to the challenges divorcing couples face in today's economic environment, gives her clients the peace of mind and feeling of empowerment they need during this difficult time. Understanding their fears, concerns, needs and goals is paramount to Diane's successful practice.
Solutions For Divorce LLC was recently allowed as a Registered Investment Advisor, allowing Diane to help people complete the transition from married life to single life by providing post-divorce financial planning and advisory services.
Diane is a member of the Institute for Divorce Financial Analysts (IDFA), the Association of Divorce Financial Planners (ADFP), the Massachusetts Council of Family Mediators (MCFM) and the Massachusetts Collaborative Law Council (MCLC).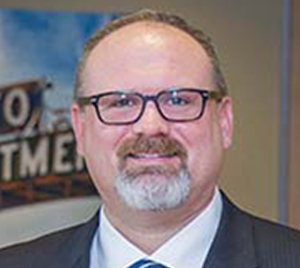 Matthew customizes comprehensive financial plans for clients to help them clarify their goals and develop a clear path for pursuing them. He also has specialized experience as a Certified Divorce Financial Analyst™, enabling him to guide clients through the divorce process and envision the long-term financial impact of their proposed divorce settlements.
Before co-founding the Lattig Scott Wealth Management Group and joining Raymond James in June 2017, Matthew was a vice president and senior financial advisor at Merrill Lynch in Modesto, California, where he worked for 12 years. He earned a bachelor's degree in English from Stanislaus State University in Turlock, California, and an MBA from the University of Phoenix.
Matthew is a board member and founder of the Women's Education & Leadership League, and an advisory board member for the Institute of Divorce Financial Analysts (IDFA). Matthew lives in his hometown of Modesto.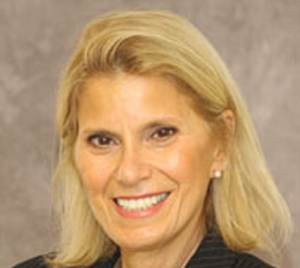 Cate has more than 28 years of financial services experience, and has helped clients navigate the markets through a range of economic cycles. She began her financial career in accounting as an assistant comptroller of a Fortune 500 company, and then became the Chief Budgeting Estimator for a NYC development industry. While enjoying estimating, she decided to set her sights on Wall Street, where she worked as a Client Wealth Manager. Cate knew that had found her calling: making investments easy to understand for men and women of all ages and financial sophistication.
Cate joined Merrill Lynch in 1993. Cate is a qualified Portfolio Manager who, in addition to providing traditional advice and guidance, can help clients pursue their objectives by building and managing her own personalized or defined strategies, which may incorporate individual stocks and bonds, Merrill Lynch model portfolios, and third-party investment strategies.
In addition to working with individuals and corporate executives, Cate has extensive experience dealing with the financial ramifications of divorce. Having herself experienced first-hand the stress and confusion that can accompany divorce, Cate was motivated to obtain a Certified Divorce Financial Analyst® designation which, in combination with her extensive wealth management experience, provides an experienced voice that can be a valuable member of your pre-post-divorce team.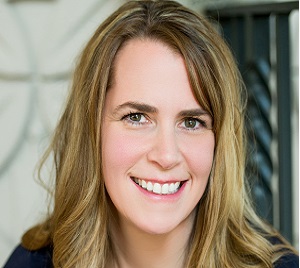 Sandi is a Certified Public Accountant licensed in California and a Certified Divorce Financial Analyst® professional. She has 20 years of extensive experience in financial analysis, forensic accounting, budgeting, forecasting, and financial management.
She is the Managing Director for her local CDFA practice in Denver, helping her clients understand and navigate the financial intricacies of divorce. On a national level, Sandi is the CFO and Co-Founder of Wellspring Divorce Advisors. Wellspring provides a turnkey business solution dedicated to training and supporting other professionals to become successful CDFA professionals.
Beginning her career at Pricewaterhousecoopers as an audit and tax intern, she quickly became a senior associate. She then joined Ryland Homes, a fortune 500 national homebuilding company, and ultimately became a Controller and VP Finance for the San Diego Division.
Ms. Gumeson graduated from Colorado State University with a Bachelor of Science in Business Administration, Accounting.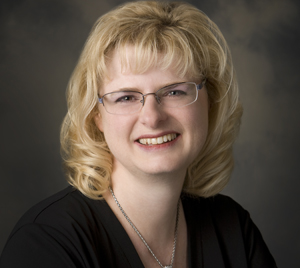 Donna Cheswick, CDFA® and Financial Advisor, has over 30 years of experience in the financial services industry. She is the owner of Cheswick Divorce Solutions LLC., located in Southwestern Pennsylvania, where she helps individuals, couples and family law attorneys with all the financial complexities that arise during divorce to ensure the most financial advantageous settlement possible. Education is the backbone of her business, and she frequently teaches workshops on a wide variety of topics relating to finance and divorce as well as authored numerous articles for local/national print and online publications. Donna also is a trained divorce mediator and collaborative financial neutral.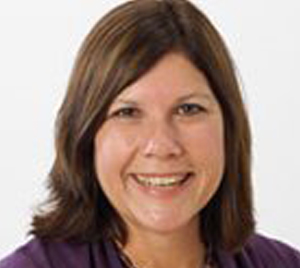 Peggy L. Tracy (MBA, CFP®, CDFA®, CFE) has been the sole owner of Priority Planning, a tax preparation and financial services practice, since 1986. She added her divorce planning business in 2003. A Certified Fraud Examiner and Certified Divorce Financial Analyst®, she focuses on assisting divorcing clients with financial matters, including a specialization in forensic accounting and fraud examination. She has testified in court on behalf of her clients, and has conducted more than 100 marital fraud investigations.
Peggy received a Bachelor of Arts (BA) in finance at Mundelein College and a Master in Business Administration (MBA) at Loyola University. Among her professional credentials and designations are the passing the Certified Public Accounting exam in 1981, Certified Financial Planner certificant (1985), and Certified Divorce Financial Analyst (CDFA) in 2003. She completed her Certified Fraud Examiner (CFE) designation in 2007.
She is a member of the National Association of Tax Professionals (NATP), a member of the Association of Certified Fraud Examiners (ACFE), and was president of Divorce Illinois from 2008 to 2014. She was the 2013 chairperson of the ADFP national conference in Chicago, Ill
Peggy has appeared in an expert capacity on many television and radio shows and has been quoted in the Chicago Tribune, the Chicago Sun-Times, Mutual Funds Magazine and Financial Planning magazine. She has been featured by WSJ.com about her divorce detective work. She had her first article published in May, 2012, in Financial Planning magazine.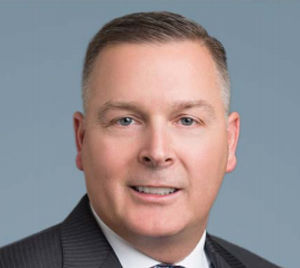 Kevin J. Ruth is the Head of Wealth Planning and Personal Trust Chairman at Fidelity Personal Trust Company. Kevin heads a team of professionals responsible for the company's comprehensive wealth management and estate planning activities.
Prior to joining Fidelity, Kevin was the head of wealth planning and fund services at UBS Wealth Management Americas where he was responsible for financial planning, insurance and annuities, USB trust services, mutual funds, money funds, and retirement consulting services. He was also a senior member of UBS Private Wealth Management and was involved in the creation of that initiative. In addition, he was the chairman and CEO of UBS Trust Company, the president of UBS Financial Services Insurance Agency, Inc., and served on the board of the UBS Puerto Rico Family of Funds.
Prior to working at UBS, Kevin was the director of private planning services for Merrill Lynch's Private Banking and Investment Group. He was responsible for providing tax management, estate planning, concentrated stock risk management, and other financial planning services to ultra-high-net-worth clients.
Kevin holds Bachelor of science degree in mathematics from the United States Military Academy at West Point, and master of science degree in financial services from The American College. He also holds the Certified Financial Planner™ certification, the Chartered Life Underwriter® designation, the Chartered Financial Consultant® designation, and the Chartered Advisor in Philanthropy® designation. Kevin has also received the Accredited Estate Planner® designation from the National Association of Estate Planners & Councils. He has passed Series exams 7, 24, and 63 and holds a New Jersey state insurance license.
For more information about the BOA, see the Board Of Advisors.