CDFA® Professionals can help to create financial settlements that work – both now and in the future
All assets are not created equal: which "half" of the marital property your client receives makes all the difference!

Can your client afford to accept the proposed settlement?
Would you stake your reputation on it?
A Certified Divorce Financial Analyst® (CDFA®) professional can help you and your client address the financial issues of divorce with reports that can help achieve settlements that work today – and in the future.
A CDFA® professional can:
Complete the detailed financial work for you, making case preparation and settlement easier
Provide in-depth analysis of the short- and long-term financial effects of a proposed settlement
Work as a consultant or expert witness
About CDFA Professionals
A Certified Divorce Financial Analyst® (CDFA®) professional has:
Graduated from the Institute for Divorce Financial Analysts™
Extensive financial expertise in the fields of financial services, accounting, or law
Received specialized training in the financial issues of divorce
Fulfilled continuing education requirements

Founded in 1993, the Institute for Divorce Financial Analysts™ (IDFA™) is the most established and recognized designation in financial planning for divorce. In order to become a CDFA professional, a candidate must successfully complete a series of exams based on a self-study course offered by the Institute, be in good standing with his or her firm or broker/dealer and any governmental regulatory agencies, and complete 20 hours of continuing education courses every two years.
How can a CDFA Professional help a Family Law Lawyer?
CDFA professionals help lawyers and their divorcing clients address the special financial issues of divorce with data that can help achieve equitable settlements. A CDFA pro is trained to:
Produce powerful case exhibits in the form of spreadsheets and graphs
Give lawyers professional support to make sure they've covered all the financial "bases"
Provide litigation support to divorce lawyers
Serve as a financial expert on divorce cases
Analyze the financial implications of different divorce settlement proposals
Create a rock-solid personal financial analysis for the client
Make sure the client understands the short-term and long-term financial impact of different settlement proposals
A CDFA pro can help the client understand:
Separate vs. Marital property
Valuing and dividing property
Debt, credit, and bankruptcy
Retirement and pensions
Spousal and child support
Options for the Matrimonial Home
Tax problems and solutions

A CDFA professional can help lawyers achieve the fairest, most financially equitable divorce settlement possible for their clients.
The Experts Talk about CDFA Professionals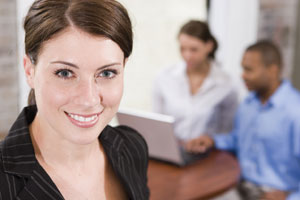 "However the divorce [financial analyst] enters the process, the participation of a financial specialist can benefit both clients and lawyers, according to Sandra Morris [former president of the American Academy of Matrimonial Lawyers]. While the [CDFA] wades through the financial morass of a divorce, the attorney is freed up to focus on legal issues."
– Lawyers Weekly
"The professions of divorce financial analysis and matrimonial law have a long, prosperous future together. The skilled CDFA brings rationality to an irrational situation."
– Frederic J. Seigel, Esq.
Partner, Fitzmaurice & Seigel, CT
"CDFAs can provide invaluable information that allows the court to arrive at a fair, equitable, and just resolution – not just at the moment of trial, but down the road as well."
– Honorable Kathleen M. McCarthy, JD
Family Court Division Judge, MI
"[CDFAs] watch out for tax snafus, help clients obtain health insurance after a split, and demystify tough-to-value private-equity or hedge-fund investments."
– The Wall Street Journal
"Family law clients need all the help they can get. A good lawyer working with a CDFA can make even the most difficult cases move forward in a cost-efficient and effective way. Good team-work between a lawyer and CDFA always pays dividends for clients."
– Michael G. Cochrane, LL.B.
Partner, Ricketts, Harris LLP, ON
Author, Surviving Your Divorce: A Guide to Canadian Family Law